Hi, a bit about me - I'm James and I'm a professional Surrey Wedding Photographer. I'm based in Guildford and photograph weddings across the UK and abroad.
My life's passion is photographing emotion, those precious natural moments that say so much but are often so fleeting.
I create beautiful, natural and stylish photography full of personality in a friendly, relaxed and unobtrusive way.
Life through a lens
Photography has been my passion since I experimented with my first camera as a child. I've been lucky enough to be taking photos professionally for over 10 years now, capturing everything from beautiful weddings at home and abroad to charity black-tie dinner events. I pride myself on taking photos that look natural, stand out from the crowd and encapsulate the experience.
Take some time to browse through my photos and get a flavour of my work and, if you like what you see, please get in touch so we can chat through all the available options.
Just so you know…
I used to be a marine biologist and scuba-diving instructor, so I'm not scared of a little bit of rain!
I'm ginger, but I can still take photos in the sunshine… I always keep a bottle of factor 50 handy!
You could say I was born for this - when I was 12 years old I was in the classic film 'Four Weddings and a Funeral'!
Click here to get in touch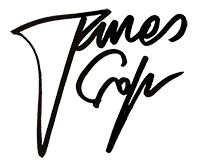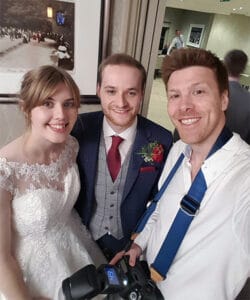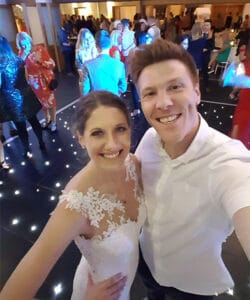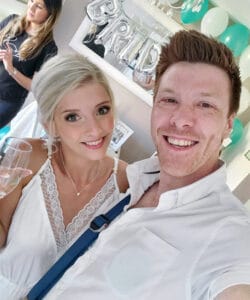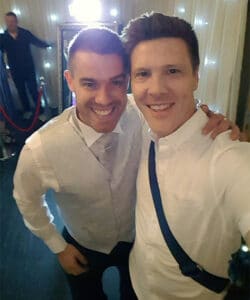 A few kind words...
"We honestly would recommend James to anyone looking for a wedding photographer! We are so over the moon with our photos, but not only that, he has been amazing the whole way through. Always got back to us quickly, helped us out with suggestions and was so much fun to have around on our special day!! James made our day perfect and captured memories we will treasure forever. Thank you from the bottom of our hearts!!"
"I cannot recommend James enough ! My self and my now husband Arthur enjoyed every moment of our Christmas wedding captured by James, your attention to detail and your ability to make it full of fun and laughter just put us both at ease.. From helping carrying my dress across the mud and nearly slipping down box hill making sure you got the best shots we can't thank you enough. Mr & Mrs Gaff"
"James was superb, he got the right balance of taking enough photos but equally not in our face and taking up too much time. Very chilled and calm photographer and we had some amazing photos from our wedding last years. Highly recommend James Croft Images! Great work...."
"Just wanted say a huge thank you for making our day so special. Our photos are fantastic. We love looking through them and reliving it all over again. We really appreciate all the hard work you put into our day. You're an amazing photographer, thank you."
"James was the photographer at my wedding last year, and was a professional from start to finish. His organisation on the day, and the range and different style of photographs he took at the event during the wedding service, and the reception after were spectacular, and helped us capture the full enjoyment of our day and that of our guests. I would highly recommend his services"